A Tour of the Factory - Continued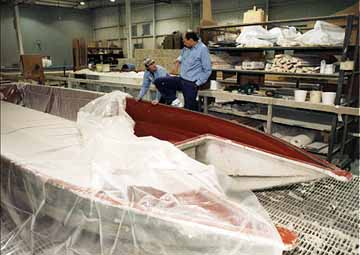 (Below) The engine compartment going through its various stages of construction.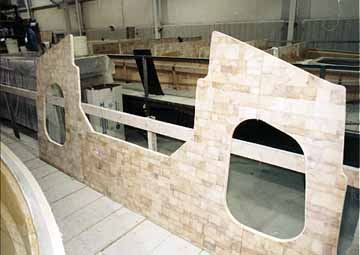 (Above) A glassed tunnel section waiting to go into the hull.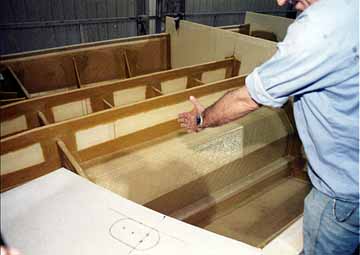 Laying the cloth and resin.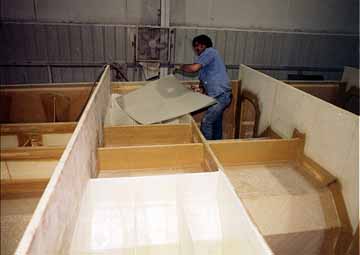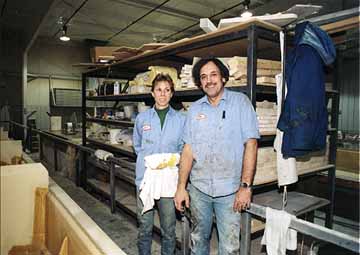 Some of the people that make it all happen.
---
Back to the Skater Factory Tour

Special thanks to Carl Hunt Hays III for taking sharing this tour of Douglas Marine with us, and to Jim Robinson for the digital conversion.