Superboat Racing In Argentina
January 25-27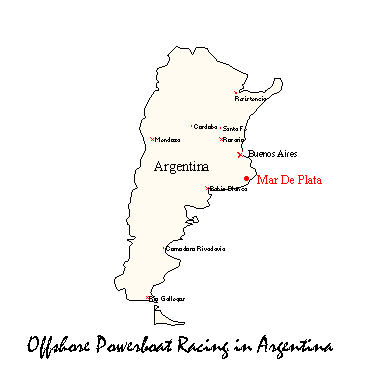 The season opener for Superboat Racing is slated to take place in Mar De Plata, Argentina on the last weekend in January. The race is expected to be well attended, with the Argentinian hosts deserving great credit for organizing a world class event to kick off the 1996 season. Several teams from the United States are planning on attending, in what promises to be an interesting mix of European and American racing technologies.
Look here for the results as we get them from SBR.
---
Back to the Offshore Powerboat Racing Homepage